Witch Hazel enhances the performance of multiple leading cosmetic products on the market today by offering formulation chemists a powerful, multi-benefit natural ingredient for skincare applications. In many applications, Witch Hazel can be used in place of water to offer value for oil control, irritation and blemish reduction as well as pore minimization, among many others without dryness or irritation.
Due to the multiple benefits that it offers it also helps to streamline the amount of ingredients used, thereby reducing product cost and reliability. Further, Witch Hazel aligns with market trends toward natural, back-to-basics products with ingredients that consumers know and understand. Research has shown that cosmetic customers identify witch hazel as a value added natural ingredient in products that they use or even on its own!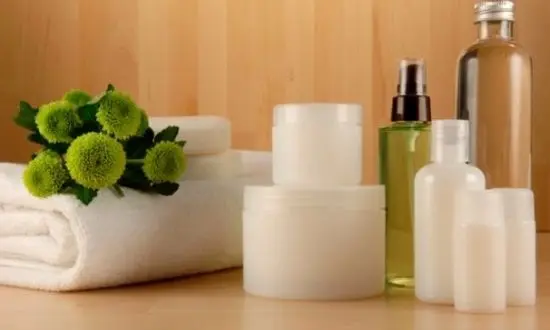 Our Witch Hazel ingredients are easily incorporated into a myriad of formulations as a natural base boosting both the content of natural ingredients used and the efficacy of the product. They offer continuous batch to batch consistency, are alcohol, water and glycol soluble and have a long history of testing and use by dermatologists and medical professionals.
Also, with an ever increasing level of scrutiny and importance being placed on where and how cosmetic ingredients are sourced, our Witch Hazel ingredients set a new standard for sustainability being harvested according to USDA National Organic Program (NOP) procedures.
American Distilling, the world's largest source of Distilled Witch Hazel Extracts, is a leader in responsible manufacturing and environmental policies and practices.
Witch Hazel Features
Value added natural ingredient for cosmetic products

Easy to use highly stable liquid product

Alcohol, water and glycol soluble

Great base for a multitude of formulations

Easily incorporated into clear formulations as well as many other creams and lotions

Continuous batch to batch consistency

Sustainably harvested according to NOP wild crop regulations

Dermatologist tested, hypoallergenic, non-comedogenic

No animal testing, non-GMO, gluten free, allergen free

Increases your product's percentage of natural ingredients
Cosmetic Benefits
Excellent in sensitive skin formulations

Removes excess oil and sebum

Cleanses and conditions skin

Soothes discomfort due to over-exposure to the sun
Skin Care Benefits
Removes excess oil (sebum)

Cleanses and conditions skin
Personal Care Benefits
Relieves irritation and discomfort

Soothes, refreshes and cools
Recommended Levels
Cosmetic: Greater than 10%